The Celebration rectangle fiberglass swimming pool design
The Celebration
This pool offers you an 8 foot deep end end making it suitable for a Class 1 diving board. It is a full 40 foot long pool with a front end entry on the right side of the pool.
FEATURES
Features a large, spacious swim corridor ideal for avid swimmers
Deep end plunges to an 8′ depth to allow for a type 1 diving board
A ledge runs along the shallow end entry-side, providing bench seating and an area for relaxation
The varying depths plunge to 8' accommodating swimmers of all heights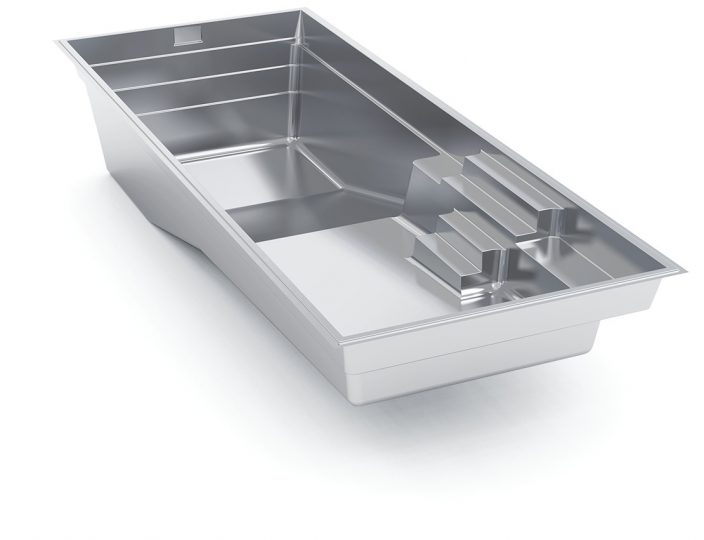 | Length | Width | Shallow | Deep |
| --- | --- | --- | --- |
| 40′ | 15′ 6″ | 4′ | 8′ |
Measurements referenced herein are approximate and may vary due to enhancements in the manufacturing process made after publication.  Measurements are from widest point on each side of outside edges and are provided as a guide.  Please consult your Imagine Pools dealer for more detailed and most current information.